Year of the Super Pig/ms
Year of the Super Pig
Event information
Start date
1 February 2019(v0.85.3)
End date
25 February 2019(v0.85.9)
Tahun Babi Hebat is a special Lunar New Year event lasting from February 1st to February 25th, 2019. The update brings new haiwan species, breeds, kulit senjata tangan and pakaian istimewa.
Skuad Test Weekend - from Jan 31st (11pm PST) to Feb 3rd (11pm PST).
New bamboo biome.
Acara Item Jatuhan in addition to normal drops, which also include bonus Babi Hebat DNA, up to a maximum of 650 throughout the entire event.
Special Babi breeds can be obtained by unlocking them in the Makmal Penyelidikan during the event.
These kosmetik istimewa can be obtained as event drops, each completed game has a small chance to unlock one of them.
Istimewa
Baju Lunar
Istimewa
Gaun Lunar
Istimewa
Topi Lunar Hitam
Istimewa
Topi Lunar Merah
Istimewa
Baju Rompi Lunar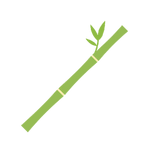 Istimewa
Batang Buluh
Istimewa
Pedang Tai Chi
Istimewa
Pakaian Lunar Tradisional
See the full updates patch notes here.