Year of the Super Pig
Event information
Start date
1 February 2019(v0.85.3)
End date
25 February 2019(v0.85.9)
Year of the Super Pig is a special Lunar New Year event lasting from February 1st to February 25th, 2019. The update brings new animal species, breeds, melee weapon skins and special costumes.
Features
[
]
Squads Test Weekend - from Jan 31st (11pm PST) to Feb 3rd (11pm PST).
New bamboo biome.
Cosmetics
[
]
These special cosmetics can be obtained as event drops, each completed game has a small chance to unlock one of them.
Special
Lunar Shirt*
Special
Lunar Dress
Special
Lunar Black Hat*
Special
Lunar Red Hat
Special
Lunar Vest*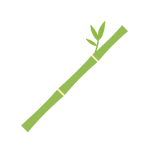 Special
Bamboo Stick*
Special
Tai Chi Sword
Special
Lunar Traditional Outfit
*Lunar Shirt, Lunar Black Hat, Lunar Vest and Bamboo Stick are available in the rotating Cackling Carl's Cart and are no longer special event items.
Gallery
[
]
Patch Notes
[
]
See the full updates patch notes here.