Super Jump Roll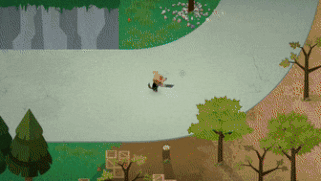 The Super Jump Roll is a key game mechanic that allows an animal to dash a short distance, performed by pressing Space. It is used mostly to dodge enemy fire but can also be used to traverse faster outside of combat, to reach other locations or escape the Super Skunk Gas. This move can be used in tandem with Sneaking by holding Ctrl and pressing Space to perform a Super Crouch Roll, allowing the player to dodge without creating as much sound as normal at the cost of traveling a shorter distance.
While performing a Super Jump Roll, the player moves faster but is vulnerable to attack. In addition, while executing a Super Jump Roll a player cannot perform most actions, such as drinking Health Juice or firing their weapon.
After landing from a Super Jump Roll, the player can (with precise timing) perform a second to gain a 10% speed boost. This boost is indicated by a trail of sparkles following behind the player. This is also true for the Super Crouch Rolls.
Three items can be unlocked by performing Super Jump Rolls.
Rare
Green Pinwheel Glasses
1,000 Jump Rolls
Rare
Red Pinwheel Glasses
5,000 Jump Rolls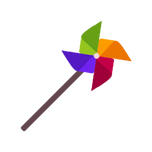 Epic
Pinwheel
10,000 Jump Rolls