Super Duos Day 2021
Super Duos Day 2021
Event information
Start date
February 12th, 2021(v0.96.7)
End date
February 17th, 2021
Super Duos Day is a small, recurring Valentine's Day event lasting from February 12th, 2021 to February 17th, 2021. This update brings back the Duo's Day Rose melee weapon skin as a special, event exclusive cosmetic.
A special melee weapon skin can be obtained in Duos by completing any Duos match.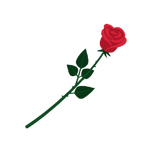 Special
Duos Day Rose
Special Valentine's Day Cards for that special super animal in your life!