St. Pawtrick's Day/ms
St. Pawtrick's Day
Event information
Start date
15 March 2019(v0.86.3)
End date
18 March 2019
Hari St. Pawtrick is a small Saint Patrick's Day event lasting from March 15th to Match 18th, 2019. The update brings new pakaian istimewa.
Special pakaian can be obtained with a small chance upon completing the match during the event.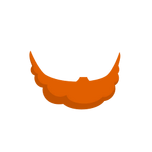 Istimewa
Janggut Bertuah
Istimewa
Topi Bertuah
Istimewa
Pakaian Bertuah
See the full patch notes here.