Skunk Bomb/ms
Bom Tangan Sigung
Maklumat
Statistik
Kerosakan
13 / 0.6s
Kawasan berkesan
30 UHH
Saiz kelopak
5
Jarak bunyi
110 UHH
Kelajuan pergerakan
-1.79%
A Skunk Bomb is a throwable that creates a small radius of Super Skunk Gas which causes damage over time to Animals. This is separate from the Super Skunk Gas which spreads from outside of the Circle of Life.
The Skunk bomb does 13 points of damage per tick (every 0.75 seconds) for 7 ticks, making a single skunk bomb capable of doing a maximum of 91 damage over 5.25 seconds.
Two or more skunk bombs in the same area will do stacked damage.
Skunk bombs do not damage structures, only players.
Similarly to Grenades, when used in Duos or Squads mode, Skunk Bombs will only damage the thrower and hostile Animals. This means an ally's Skunk Bomb radius is safe to be in.
Three pieces of Apparel can be unlocked by reaching milestones of skunk bomb damage.
Istimewa
Baju Bom Tangan Sigung
50 Bom Tangan Sigung
Kerosakan Ditangani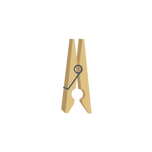 Istimewa
Klip Hidung Sigung
250 Bom Tangan Sigung
Kerosakan Ditangani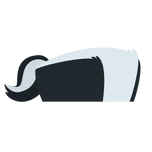 Istimewa
Topi Sigung
1,500 Bom Tangan Sigung
Kerosakan Ditangani