The Season 1 Starter Pack is a Season 1 DLC pack available for $4.99 USD (priced regionally) until the end of Season 1. It was released on August 26th, 2021 as part of the v1.0 Has Arrived update. The pack includes one exclusive super animal breed, two cosmetic items, and 600
S.A.W. Tickets.
The previous Season 0 Starter Pack is now unavailable for players to purchase, and players are only able to purchase them when they're in season.
Starter Packs can still only be purchased during their season. This Season Starter Pack is no longer available for purchase.
Animal Breeds Included
[
]
Cosmetic Items Included
[
]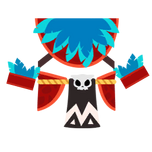 Epic
Warrior Outfit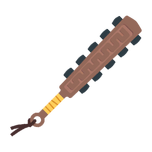 Epic
Macuahuitl
Gallery
[
]