Rewards/ms
Rewards refers to animals, breeds, customizations and other items that are, or previously were, obtainable through certain means.
Super Milestones provide a way to unlock specific items through reaching certain goals, such as performing Super Jump Rolls, eating coconuts, or breaking crates.
Upon completing a match, a player is rewarded XP and

Animal DNA, with a chance to also receive

Super Serum, Super Magnets, and/or Customizations.
Reaching certain levels unlocks the ability to obtain specific types of

Animal DNA as a random drop. Levels can also award customizations, however there is currently only one apparel item given in this manner: the Rebellion Helmet, given to the player for reaching Level 30.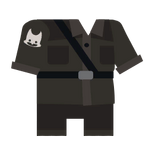 Special
SAW Security Uniform
Level 100 'satisfactorite'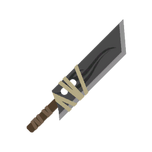 Special
Rebellion Sword
Level 100 'prettygoodite'
Research Lab allows players to unlock new animals and breeds by spending

Animal DNA and

Super Serum.